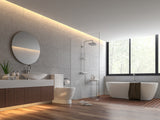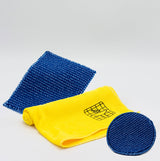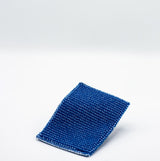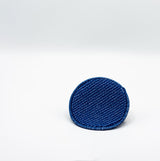 EZ Green Clean
EZ Complete Bathroom Pack
Fume-free bathroom cleaners that remove soap scum, hair spray, powder and hair easily.
This pack includes Premium Scrub for tubs, showers, sinks and countertops, Round scrub for fixtures and the toilet, and Bathroom Shine (the second cleaning step) to dry behind for the perfect sparkle.
- Bathroom Shine Drying Cloth
- Bathroom Scrub - Premium
- Scrub - Round
Care Instructions for your fibers
Wash dirty fibers in a lint-free laundry bag with liquid laundry soap. Hang fibers to dry or use permanent press cycle on dryer. Between washes, rinse wet fibers out with soap. Don't use fabric softener or bleach, wash in dishwasher, use on hot surfaces or heat in microwave.