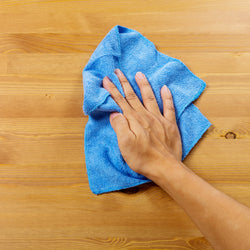 EZ Green Clean
Become an affiliate
Toxins out is key to your clients success.
Whether you are a Natural Healthcare professional looking for a healthy and effective product, healthy lifestyle coach or blogger, or a company concerned about the health of your team... EZ Green Clean tools give you the "Tech"  solution they will love. You will love seeing their health improve.
Getting Started Is EZ:
Sign Up

Complete the application.  Pay the $69 annual fee. Once approved, place your order for your products. 

Learn About EZ Green Clean Tools

Study the website and videos, attend a 1 hour online training.  These products are EZ to learn to use and sell.

Collect the Cash

You can sell and ship the products yourself or have us ship them.  Want to do both, that's fine too! 25% commission sounds pretty good to us!
Care Instructions for your fibers
Wash dirty fibers in a lint-free laundry bag with liquid laundry soap. Hang fibers to dry or use permanent press cycle on dryer. Between washes, rinse wet fibers out with soap. Don't use fabric softener or bleach, wash in dishwasher, use on hot surfaces or heat in microwave.