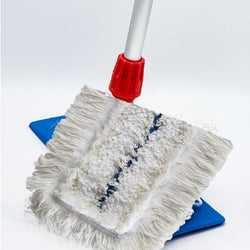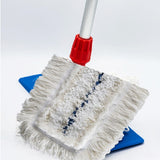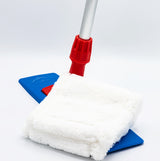 EZ Green Clean
Tile Mop Fiber
Tile flooring is made to be appreciated. Keep your tiles sparkling with a mop that does the hard work for you.  The fringe on the mop ensures even the corners will be clean. To protect the grout, use the Dry Dust Mop first to remove any dry dust before you add water. Our specialized cotton blend fibers thoroughly clean and shine any type of tile.
*Floor cleaner tool not included, but sold separately here.
Works for: floors, dusting
Doesn't work for: carpet, soft materials
People who love this: mothers, dog owners, lovers of a clean household

Care Instructions for your fibers
Wash dirty fibers in a lint-free laundry bag with liquid laundry soap. Hang fibers to dry or use permanent press cycle on dryer. Between washes, rinse wet fibers out with soap. Don't use fabric softener or bleach, wash in dishwasher, use on hot surfaces or heat in microwave.