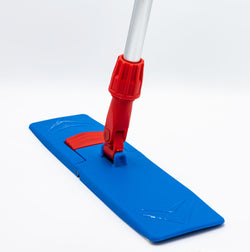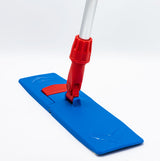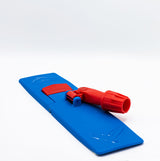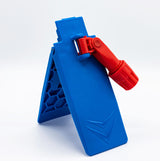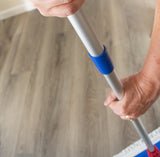 EZ Green Clean
Floor Cleaner Tool
High functionality, meet handling ease. More than just a simple floor cleaner, when combined with the EZ mop pads, this set-up  efficiently and effectively collects any dirt, dust, or grime. With ergonomic design and dynamic movement, mopping is effortless and effective… and dare we say fun?
This pack includes the Floor Plate and Telescopic Pole.  If you would like the mops included go here for the pack or individual mops.
Works for: floors, walls, ceilings
Doesn't work for: tile
People who love this: mothers, dog owners, lovers of a clean household, tall people
Care Instructions for your fibers
Wash dirty fibers in a lint-free laundry bag with liquid laundry soap. Hang fibers to dry or use permanent press cycle on dryer. Between washes, rinse wet fibers out with soap. Don't use fabric softener or bleach, wash in dishwasher, use on hot surfaces or heat in microwave.