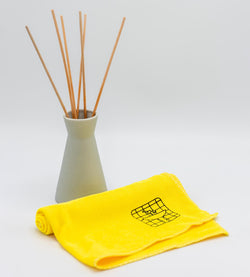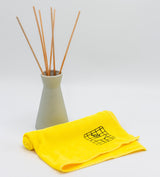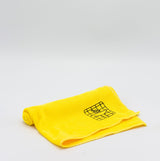 EZ Green Clean
Bathroom Shine Drying Cloth
Here is your secret weapon for the cleanest, shiniest bathroom. The EZ Shine Drying Cloths can be used to dry behind our EZ sponges in the bathroom for a streak-free shine. The drying step is actually cleaning the surface too!  The results you've been looking for with out all the fumes!
Care Instructions for your fibers
Wash dirty fibers in a lint-free laundry bag with liquid laundry soap. Hang fibers to dry or use permanent press cycle on dryer. Between washes, rinse wet fibers out with soap. Don't use fabric softener or bleach, wash in dishwasher, use on hot surfaces or heat in microwave.