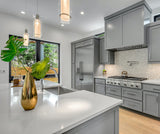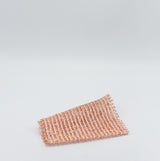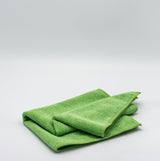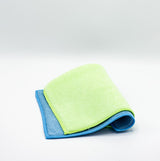 EZ Green Clean
EZ Kitchen Starter Pack
Your clean-up in the kitchen just got so EZ. Greasy messes, streaky stainless steel, baked on dirt; all those nasty jobs are no problem for EZ.  Clean and dry behind for a perfectly clean, shiny kitchen that stays cleaner longer.
Includes the Kitchen Sponge for countertops and appliances, Scrub for pots and pans and Shine (second cleaning step) for the sparkle you want.  Grab some water and you are ready to tackle even the biggest mess.
Care Instructions for your fibers
Wash dirty fibers in a lint-free laundry bag with liquid laundry soap. Hang fibers to dry or use permanent press cycle on dryer. Between washes, rinse wet fibers out with soap. Don't use fabric softener or bleach, wash in dishwasher, use on hot surfaces or heat in microwave.