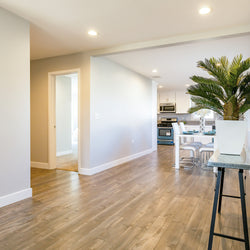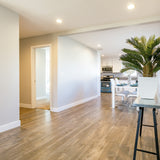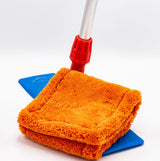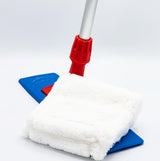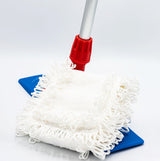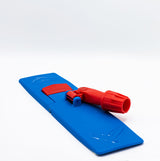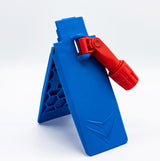 EZ Green Clean
EZ Floor Care Pack
The last floor care system you will buy. Start by dry mopping to pick up all fur, hair and dry dust, then wet mop away all the mud and dried on dirt. The mop pole is adjustable to allow the perfect height for everyone, tall or short. No soap necessary.
This package includes a floor plate and telescopic pole to keep you off your knees, a Dust Dry Mop, and one extra mop fiber of your choice.
Works for: any type of smooth flooring
Doesn't work for: carpets or rough floors
People who love this: dog owners, families with young children, lovers of a clean household
Care Instructions for your fibers
Wash dirty fibers in a lint-free laundry bag with liquid laundry soap. Hang fibers to dry or use permanent press cycle on dryer. Between washes, rinse wet fibers out with soap. Don't use fabric softener or bleach, wash in dishwasher, use on hot surfaces or heat in microwave.