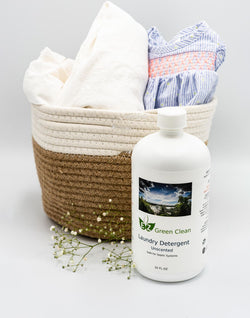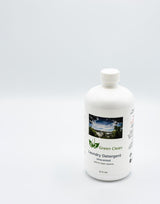 EZ Green Clean
Laundry Detergent
Ditch chemical-based detergents for a plant-based, hypo-allergenic mix safe for sensitive and itchy skin. No phosphates, fragrance, dyes, or funny business - just clean, simple ingredients that work for 128 loads of laundry! 
This soap is highly concentrated, so make sure to use the Laundry Dispenser Bottle to dilute and dose.
Care Instructions for your fibers
Wash dirty fibers in a lint-free laundry bag with liquid laundry soap. Hang fibers to dry or use permanent press cycle on dryer. Between washes, rinse wet fibers out with soap. Don't use fabric softener or bleach, wash in dishwasher, use on hot surfaces or heat in microwave.