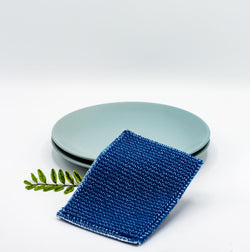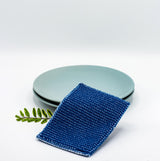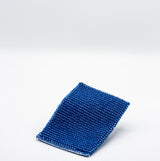 EZ Green Clean
Scrub - Premium
Tackle the tough dirt - in the bathroom, in the kitchen, on the BBQ and anywhere in between. 
This is
the
S
crub. And yes, you'll be wondering how you lived without it. , From soap scum, to calcium, to tile grout, to lime, to greasy surfaces, to stainless steel, to quartz counters, this scrub does it all. 
We recommend using the fiber damp to wet for best results.
Care Instructions for your fibers
Wash dirty fibers in a lint-free laundry bag with liquid laundry soap. Hang fibers to dry or use permanent press cycle on dryer. Between washes, rinse wet fibers out with soap. Don't use fabric softener or bleach, wash in dishwasher, use on hot surfaces or heat in microwave.