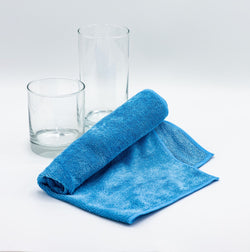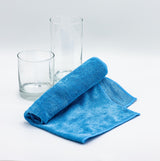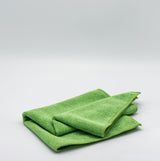 EZ Green Clean
Shine Drying Cloth
We love a good multi-use cleaning tool. The EZ shine drying cloths can be used just about anywhere as a second step cleaner and for streak-free drying. Streaky stainless, water fog on the quartz or granite, tacky feeling after cleaning all gone with the Shine. See you later subpar cleaning cloths!
Works for: light dirt, spills messes on multiple surfaces, everyday messes - big or small!
Doesn't work for: deep cleaning
People who love this: kitchen aficionados, avid hikers, mothers, dog owners.
Care Instructions for your fibers
Wash dirty fibers in a lint-free laundry bag with liquid laundry soap. Hang fibers to dry or use permanent press cycle on dryer. Between washes, rinse wet fibers out with soap. Don't use fabric softener or bleach, wash in dishwasher, use on hot surfaces or heat in microwave.